Birmingham's Experienced False Arrest Lawyer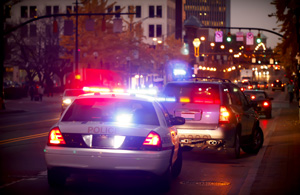 Have your rights been violated? Birmingham attorney Marcel Benavides has years of experience handling police brutality/misconduct, false arrest/imprisonment, excessive force, racial profiling and malicious prosecution cases. Do you feel that you have been on the wrong side of law enforcement procedures? The Marcel Benavides Law Firm is proud to offer representation to individuals who have been the victim of police misconduct. Our founding attorney has experience as a former in-house legal counsel for the Chicago Police Department.
During this time, our attorney was involved defending officers who were accused of misconduct. This insider's view and unique understanding of law enforcement proceedings can be beneficial to individuals who have been the victim of false arrest, malicious prosecution, excessive force, or police brutality. We offer a contingency-only fee contract for police misconduct victims, meaning you don't pay us unless we win.
In his 15 years of experience, Attorney Marcel Benavides has:
Successfully represented hundreds of criminal felony and misdemeanor cases
Obtained one of Michigan's highest settlements for a police misconduct case
Conducted countless independent investigations that resulted in dropped charges
Vindicated clients accused of murder
Received not guilty verdicts on criminal cases that seemed to be impossible to beat
Received several high seven-figure settlements in civil police misconduct cases
Never been afraid to aggressively defend the rights of all clients
Personally dealt with all cases that came into the office
Worked as in-house trial legal counselor for the Chicago Police Dept.
Leading Police Misconduct Attorney Providing Representation in Birmingham, MI
Are you the victim of false arrest (and subsequently false imprisonment), use of excessive force (police brutality), malicious prosecution, racial profiling or any other type of police misconduct?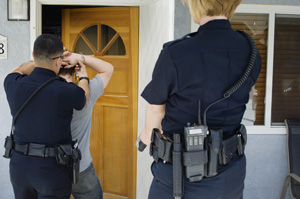 Police misconduct occurs when an officer violates protocol and is overly aggressive or abusive to a civilian. Police misconduct can happen during the initial point of contact, during an arrest, or even during the interrogation that occurs after the arrest. Whether this is physical, verbal, or emotional abuse of civilians, there are many ways an officer may take their position of authority too far.
At The Marcel Benavides Law Office, we fight tirelessly for victims of police misconduct. Our attorneys understand that you have just been through an incredibly traumatic experience and may have questions about what to do next. No matter how complex the case may be, by choosing to work with us, you can be confident that you have a team backing you that will do all it takes to see that justice is restored on your behalf.
There are numerous examples of police misconduct, including but not limited to:
False arrest
False imprisonment
Malicious prosecution
Deliberate indifference (ignoring medical needs while in custody)
Use of excessive force (police brutality)
Illegal search and seizure
Racial profiling
Selective enforcement of power
Taser abuse
Unnecessary shootings
Use of coercion or force to obtain a confession
Over our 15+ years of service, we have represented countless false arrest victims, and we always put our best foot forward in ensuring that the rights of our clients are protected. No individual should have to sit in a jail cell for an invalid reason, and our team works tirelessly to restore justice on behalf of the individuals who have been forced to do so.
What is false arrest and malicious prosecution?
False arrest is when an individual's liberty or freedom is unlawfully restrained. A law enforcement officer needs to have more than just a suspicion before making an arrest, there must be "substantial chance" that criminal activity has occurred. Malicious prosecution is the act of charging an individual with a crime without probable cause, or with the knowledge that the suspect is innocent.
There are many reasons that an officer might make a false arrest, such as:
Lack of probable cause
Misidentification of the suspect because of sloppy investigation work
Malicious intent (i.e. the officer's attempt to frame the suspect)
If the defendant is able to get the undeserved charges resolved in his or her favor, he or she may be eligible to file a prosecution lawsuit against the law enforcement agency. Should you choose to retain our representation, we will do everything we can to help right the wrong that has been done against you. Our founder is a former legal counselor for the Chicago Police Department, giving him an insider's perspective into how police cases are handled. This gives our clients an advantage, as we are able to predict the actions the opposing side may take, and counteract them.
Case Results:
Excessive Force and Malicious Prosecution
Result: Client was found not guilty and received six figure settlement.
Our client was framed by Pontiac Police Officers for attempt murder of a police officer. He went to trial in the criminal case and was found not guilty of all charges that would have put him in prison for nearly 40 years. We alleged in our civil lawsuit that the main officer lied in his police report, lied to the prosecutor, lied on the stand at the preliminary examination and on the stand at the trial.
We conducted our own investigation and proved that the officer lied about where our client originally ran and "threw" a gun. That was because the officer who lied was not aware that our client was wearing a global positioning satellite device (GPS tether) from an unrelated criminal matter that tracked him running in a different direction. Our client was vindicated in his criminal trial and this matter was settled for over six figures.
Excessive Force
Result: Client received a nearly six-figure settlement.
Our client was tased and punched numerous times by the officers simply because he did not wish to engage in a conversation with one of the officers. Numerous officers broke into his home and attacked him while he held his daughter. Our client called all of the attorneys on TV and they all told him nobody would ever believe him. I believed him and recovered nearly six figures for him.
---
We Specialize in Getting Justice for Victims of Police Misconduct
Although you may be feeling overwhelmed at the situation, you are not alone. At The Marcel Benavides Law Office, we have a proven track record of success, and all our police cases are filed on a contingency fee basis. This means that our clients owe us nothing unless we win their case. You have no reason to wait, and every reason to begin your case today. Contact our firm to schedule your free case evaluation.