Aggressive Criminal Defense Attorney in Troy, MI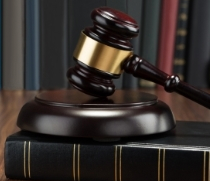 Attorney Marcel Benavides provides criminal defense representation for clients in the Troy area for assault, traffic offenses, drug crimes, and other criminal matters. With over 15 years of experience handling complex criminal cases and successful court record, Marcel Benavides is not afraid to fight for justice. You can be sure that your case is being handled by an experienced representative when you hire The Marcel Benavides Law Office.
If you've been charged with a crime at the federal or state level, it's important that you become familiar with your rights. We'll take the time to inform you of your rights, explain your options, navigate you through the legal process, and tailor an effective defense that fits the unique needs of your case. To learn more about your specific case and how Attorney Benavides can help you, do not hesitate to contact our firm right away!
In his 15 years of experience, Attorney Marcel Benavides has:
Successfully represented hundreds of criminal felony and misdemeanor cases
Obtained one of Michigan's highest settlements for a police misconduct case
Conducted countless independent investigations that resulted in dropped charges
Vindicated clients accused of murder
Received not guilty verdicts on criminal cases that seemed to be impossible to beat
Received several high seven-figure settlements in civil police misconduct cases
Never been afraid to aggressively defend the rights of all clients
Personally dealt with all cases that came into the office
Worked as in-house trial legal counselor for the Chicago Police Dept.
Aggressive Criminal Defense Representation in Troy, MI
At The Marcel Benavides Law Office, we recognize how stressful it can be to face the criminal justice system. Depending on your situation, being convicted of a criminal offense could lead to a number of serious penalties like jail time, fines, license suspension and more. In order to increase your chances of receiving such penalties, you need a veteran defender on your side. Attorney Marcel Benavides will craft an individualized defense and provide personalized legal support tailored to your case.
Assault Cases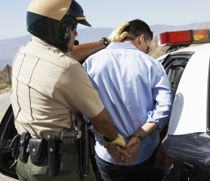 If you have been accused of assault, you need a skilled criminal defense lawyer who knows what it takes to get you results - but you must act fast to avoid harsh penalties. Regardless of the severity of the charges you are facing, it is essential that you seek our legal assistance as soon as possible. We offer legal experience that comes from having tried thousands of felony and misdemeanor cases, and in that time, we have always put our clients' needs first.
Our goal is to keep you out of jail and keep your record clean. In many cases, your defense attorney can work to obtain a deferred sentence for you, which would let you avoid jail time if you completed a court-ordered program. Successful completion would result in your case being dismissed. In other cases, you may fight your charges altogether, working to get them dropped or dismissed prior to trial. No matter what, we'll provide the dedicated representation and relentless defense you need during this time.
---
Drug Crimes
Are you facing criminal charges involving narcotics or other controlled substances? Michigan has laws that prohibit individuals from possessing, delivering and manufacturing certain drugs unless they have some legitimate authority to do so. The State of Michigan prosecutes narcotics crimes aggressively, and our firm is willing to do whatever it takes to see that your rights and freedom are protected.
Types of narcotic drug crimes can include:
Possession
Delivery
Manufacturing
Trafficking
Possession with intent to deliver / manufacture
If you've been accused of a drug crime, your future could be in jeopardy - don't take any chances. With the dedicated assistance of our firm, you may see your charges reduced or even dropped. Contact us as soon as possible after your arrest to begin your defense with a free case consultation.
---
Sex Crimes and Criminal Sexual Conduct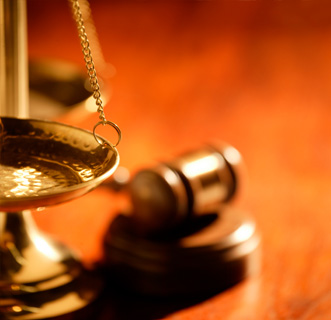 Are you currently facing serious criminal allegations involving a sex crime or sexual conduct? If so, you will need to retain effective legal counsel immediately. Without professional help, you could be facing very real, very serious repercussions for years to come. Sex crimes carry steep penalties in Michigan, such as:
Heavy fines
Prison sentence and jail time
Electronic monitoring
Sex offender registration
We are prepared to do everything possible to fight the charges against you, helping you to avoid a conviction and permanent shadow on your reputation. As a former prosecutor specializing in sex abuse cases, Marcel Benavides has specialized knowledge needed to build you a solid defense and protect you from a lifetime of repercussions.
---
Violent Crimes
Being convicted of a violent crime can result in years behind bars, a felony mark on your record, extensive fines and other severe penalties. Even after you have served your sentence, you could face difficulties with finding employment, housing or repairing relationships. You cannot afford to go through this time without trusted legal representation, so it is important to get in touch with The Marcel Benavides Law Office as soon as possible.
We can protect you if you have been charged with any of the following:
Homicide
Aggravated assault
Domestic violence
Battery
Vehicular manslaughter
Rape
Armed robbery
---
At the Marcel Benavides Law Office, we also provide representation for:
Marcel Benavides understands the importance of delivering personal attention and open communication, and he personally handles every case. If a lawyer takes a one-size-fits-all approach to fighting your charges, then you stand little chance of adequately reducing your charges, much less getting them dismissed. At The Marcel Benavides Law Office, it is through these tailored strategies that we can get you the help you need.
Successful Cases:
Hands down best money I've ever spent
Jul 15, 2014 - Nadiya, a Criminal Defense client
Client's Rating:

I hired Marcel to help me with 12 felony counts which would not only get me jail sentence but will guarantee my deportation for something that I wasn't fully a part of. Marcel worked hard to make sure that doesn't happen. Not only did he get the 12 counts dropped but reached out to an immigration lawyer to find a charge that will allow me to stay here. The prosecutor he was up against was not the most easy-going and the fact that he managed to get all of this done is a miracle!!'
Wonderful Attorney
Jul 20, 2014 - Naomi, a Criminal Defense client
Client's Rating:

I was very pleased with Mr. Benavides' work as the Attorney for my son. My son had serious charges, including several felonies and he was looking at doing 57/77 months in prison. He got my son's charges down to one year in a thumb corrections facility with Y.T.A. I'M VERY PLEASED WITH HIS WORK. GREAT JOB!
---
Get the Advice and Answers You Need Now - Call for Your Free Consultation
Have you been charged with a crime in the state of Michigan? Do you have questions about your future? If so, you need to contact The Marcel Benavides Law Office and speak with a trusted representative from our team. Fill out our online form or call us at (248) 549-8555 today for your free case evaluation.